Welcome to the
7th Newport (All Saints)
Scout Group  
Annual insurance payment
It is time for all members to pay their annual insurance. This covers personal accident and medical expenses for all the scouting activities we take part in both in the hall and outdoors.
We have kept the insurance cost at £20 for each member who is up to date with their monthly subs. Please ensure your insurance payment reaches us by 17th January 2017.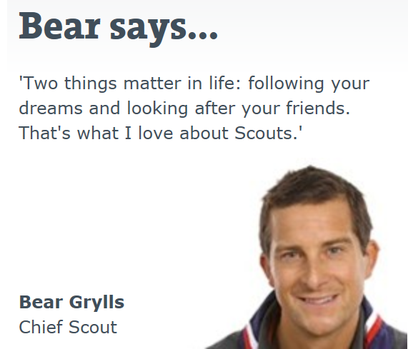 Well done to our scout, cub and beaver of the year, 2015.
The Purpose of Scouting
The purpose of Scouting is to contribute to the development of young people in achieving their full physical, intellectual, social and spiritual potentials, as individuals, as responsible citizens and as members of their local, national and international communities.
Expect More
'Young people who have participated in a youth or sport club such as Scouting are less likely to drink or smoke, more likely to participate in physical activity, more likely to have a good relationship with other adults in their community, more likely to have parents who trust them and more likely to be engaged in their schooling' 
NfP Synergy Report: Typical Young People
Some of the images and textual items included in this website have been downloaded from other Scout Association websites and other internet sites.  Should you require your copyrighted image to be removed please contact us.
Any views and opinions expressed on this site are not necessarily those of the Scout Association.
Please read our privacy policy.
© 7th Newport (All Saints) Scouts Group, 2017